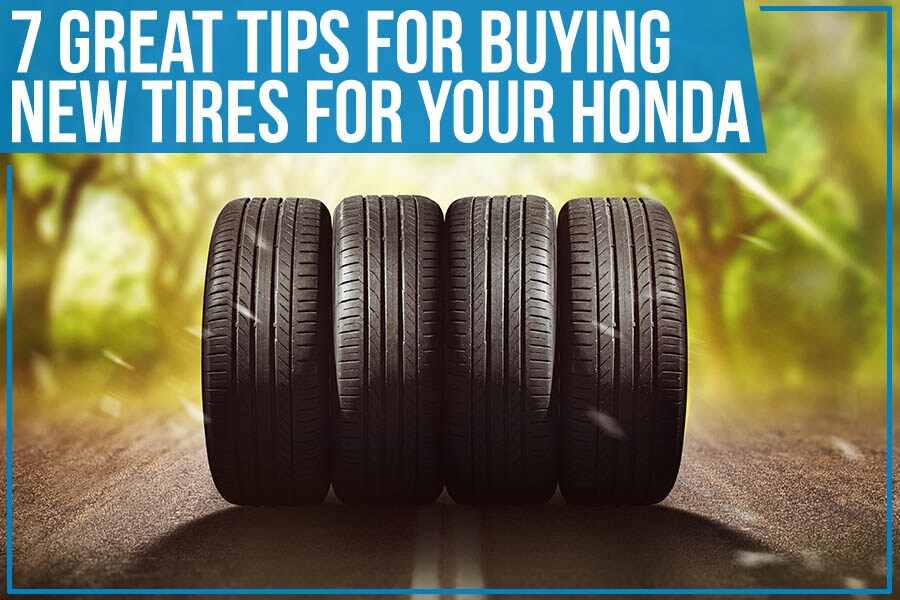 When buying new tires for your Honda, it's important to know what to look for. You want to ensure you get the right ones for your vehicle, which can be tough when so many options exist. But don't worry, we're here to help.
In this blog post, DCH Honda Oxnard serving Moorpark, CA, will share some great tips for buying new tires that will keep you safe on the road. So, whether you're a seasoned pro or a first-time buyer, read on for some must-know info!

Tire Buying Tips for Your Honda That Work Every Time:
Honda cars are known for their durability, but even the best car needs new tires sometimes. Here's how to determine which ones will give you that extra traction and keep your ride running smoothly!
Here are seven tips that work whenever you're looking for new tires:
1. Check Your Owner's Manual:
That is always a good start when figuring out anything related to your car. Your owner's manual will have specific information on what type of tires are best for your Honda model.
2. Consider Your Driving Habits:
Do you drive to the city often? Or are you mostly on the highway? Your answer will help determine what type of tire is best for you. You'll want a Honda tire designed for long-term wear if you're mostly on the road. But if you do a lot of stop-and-go city driving, you might want to consider a tire with a different tread pattern.
3. Think About The Climate:
Your climate plays a major role in what type of Honda tire is best for you. If it snows or ices where you live, you'll want a tire that can grip the road well under those conditions. But if it's mostly hot where you drive, then there might be a different tread pattern that would work better for you.
4. Do Thorough Research:
Now that you know what kind of tire you need, it's time to do your research. You can start by reading online reviews. But don't stop there. Talk to people with similar cars and see what tires they recommend. Once you've narrowed down your options, it's time to buy!
5. Compare The Prices:
Tires are essential to your car, so you'll want to ensure you get the best bang for your buck. Comparing prices at different stores is best before settling on a purchase. You can also look for coupons or discounts online that can help you save even more money.
6. Get The Best Warranty:
When you buy new Honda tires, be sure to get a warranty. If something goes wrong with your tires, you'll be covered. Most warranties will cover flat tires, blowouts, and other common problems. Study the warranty carefully to know what's covered and what's not.
7. Get a Second Opinion:
If you're unsure which tires to buy, get a second opinion. Talk with a family member or a friend who knows a lot about cars. They might be able to give you good advice on which tires would be best for your Honda.
It can be hard to perceive when it's time for new tires, but as your Honda dealer near Moorpark, CA, we want to ensure you have all the information you need to make a decision that's best for your car.
We hope our seven tips helped guide you on what to look for when buying new tires for your Honda. Schedule an appointment with us today, or have a look at our online inventory to get your vehicle the perfect set of wheels.
Thanks for choosing
DCH Honda Oxnard
, and happy motoring!